Ministers' Conference
Special Interest Conference Seminar Presenters
Timothy Farmer
Topic: Easy, Simple, Free, and Effective Technology that can be Integrated to Enhance Worship for Music and the Arts (Tuesday and Wednesday)
Carter G. Robinson
Topic: Post-pandemic Pastoral Self-Care: The Scope of Work ( Tuesday-Day 1)
Post-pandemic Pastoral Self-Care: A Biblical Model for Pastoral Self-Care (Wednesday-Day 2)
Tuesday, June 8, 2021
Reverend Dr. Jospeh Conner, Sr.
Conference President's Message
Reverend Dr. Katie Geneva Canon (HUMC 2008)
Rev. Dr. Gardner C. Taylor (HUMC 2007)
Archbishop Jesse Delano Ellis, II (HUMC 2011)
Reverend Dr. Charles Edward Booth (1999)
Conference Preacher
Wednesday, June 9, 2021
The Honorable Reverend Dr. Susan Johnson Cooke (HUMC 2003)
Bishop Noel Jones (HUMC 2001)
Reverend Dr. William Watley (HUMC 2003)
Bishop Rudolph W. McKissick, Jr. (HUMC 2010)
Reverend Dr. Gina M. Stewart (HUMC 2007, 2008)
Conference Preacher
A Message from the Executive Director
Greetings Fellow Clergy and Musicians,
Welcome to HUMC 2021 and our first virtual conference. Again this year, environmental and health zeitgeists prevent us from gathering safely at your Home by the Sea. However, we thank God for the technological advancements which will bring us into fellowship for two days of preaching, lectures, and worship in the Hampton tradition we love so well.
We are pleased to take a look back at the last couple of decades of the HUMC & Choir Guild at the turn of the twenty-first century, and lift just a few of the innumerable powerfully prophetic voices of the Black Church we have come to know and remember with honor. Let's take the time to look back at a few memorable moments as we chart a new post-pandemic course into the future. Be sure to check the website often for details, updates, and digital publications of the two-day agenda.
May the Lord's blessings of safe-keeping be upon you, your ministries, and your families.
Virtually Yours in Christ,
Rev. Dr. Debra L. Haggins, Ph.D.
University Chaplain/HUMC Executive Director
Documents
Download Brochure
Download Schedule of Events
Sponsors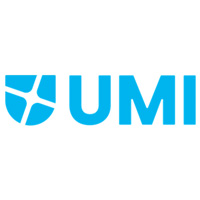 Preach to Change the World
The Preaching to Change the World initiative is made possible by a grant from The Murdock Charitable Trust to the Hampton University Office of Religious Affairs. The Murdock organization believes that, "It is only when the voices of all people are heard and everyone is represented that we can truly work toward the common good." This project fits neatly into Murdock's push to promote civility and democracy. To that end Hampton University has gathered a series of prominent African American pastors and had them record sermons specifically for this project. The aim is to bring these substantial voices to a wider audience. Topics such as Freedom to Dissent, Hospitality to the Stranger and A Humble Yet Honest Pursuit of the Truth will be included in this repository. One sermon will be added each month in 2021 and then will remain here in perpetuity.
Please visit https://preachtochangetheworld.org/ today.